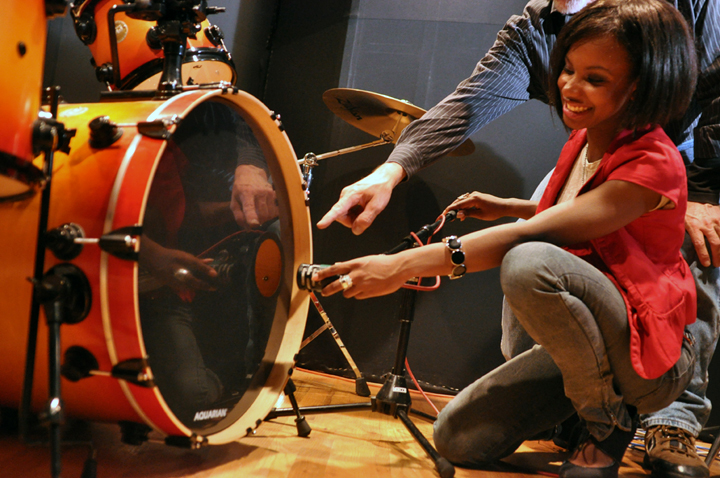 We offer several audio engineering programs. These include customized "one one one" instruction with just you and the instructor as well as small classes for students who prefer group settings.  Program hours include intensive instruction, both hands on and lecture, learning lab time to practice your new skills, and unassisted "mixing" time where you're in the driver's seat as you would be in the real world.
Call Dusty (program administrator) at (703) 532-9033 for program applications, interview scheduling, school tours and other information.
Private "One On One" Programs
Small Group Programs and Courses
Class Dates
Description
Choose Start Date
Weekly Timeframe
Audio Engineering - 100 Hour Program / Group Class
Enrollment now open
(703) 532-9033
Evening Program - Starts monthly - call for dates

Morning Program - starts monthly - call for dates
7:00pm - 10:30pm every Tuesday and Thursday

10:00am - 1:30pm every Monday and Wednesday
Music Production - 80 Hour
Program / Group Class
Enrollment now open
(703) 532-9033
Evening Program - Begins May 6th, 2013
6:30pm - 9:30pm every Monday and Tuesday
Private Classes
Weekly
Call to schedule convenient class days / times - 703 532 9033
Studio & Home Recording (1) Day Workshops
Click for current Saturday workshops or to sign-up online
10:00an - 3:00pm w/midway break on select Saturdays.
Don't Forget
Important Details
All programs include a studio engineering textbook, a Digidesign Pro Tools instruction manual, unassisted Learning Lab time, and guaranteed internship acceptance.
Our (100) hour programs also include a Digidesign "MBox Mini" recording system which is easily installed on your home computer. This program also provides the student an opportunity to learn by recording a real band and then "mixing" the finished recordings.
Program hours must be completed in a weekly, consecutive schedule, with no less than six hours per week being fulfilled.
Students receive a "Certificate of Successful Completion " at the end of each program. "Courses" do not qualify for certificates.