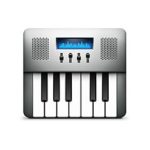 The art of Electronic Music Composing program includes modern music production techniques and instruction on today's music making electronic instruments and drum machines.  Our staff engineer/producer/programmer John Krauss, has years of experience in our multi-platinum awarded recording facility.  He is highly skilled in the areas required to create well-constructed music tracks and "radio ready" finished songs. He'll patiently work you through the below processes so you too can become comfortable at the helm while creating your own professional, electronic tracks and songs.
Topics covered include:
Proper microphone selection and use for great sounding vocals
Achieving well performed vocal recording sessions
Assisting in guitar, bass and keyboard music producing techniques
Drum machine programming (making beats and percussive rhythm tracks)
Sequencing of various rhythm parts and melodic leads (bass lines, keyboard chords, horn sections, strings, etc.)
Midi channels and their assignments
Implementation of "multi-timbral" outputs
Triggering sound modules and samplers
Quantizing, looping, syncopation, BPM calculations, sequencing software and other programming phases
Integration of the above with Pro Tools and other recording / mixing systems
Laying down or "over-dubbing" real tracks on top of your electronically programmed tracks.
Adding vocals to the project – mic selection and usage, mic preamps, compressors, and pitch correction.
Putting it all together to make a great sounding song
The instructor will also touch on compositional aspects of electronic music including arrangements, music notation, composing, and key signatures.
Schedule a free interview
If you're serious about your music, we encourage you to schedule a free appointment with our electronic programming instructor to discuss your personal goals and expectations for your education in this field.  Your meeting will take place in one of our studio/classrooms where you can observe first hand the learning environment that will be your private classroom. Email John Krauss at [email protected], or call our course administrator, Dusty, at 703 532 9033. They'll be glad to arrange a free meeting in the studio for you.
Fee:  $2,600
To enroll in this program, click here for our online shopping cart.